Get expert help with FCL delivery
FCL (Full Container Load) delivery is our core business and it's the primary service we've built our business on.
Co-ordinating the transport of shipping containers throughout south-east Queensland for import and export as well as interstate transportation and intra state rail containers.
With over 20 years' industry experience, specialised equipment and machinery, we have everything required to ensure safety and efficiency.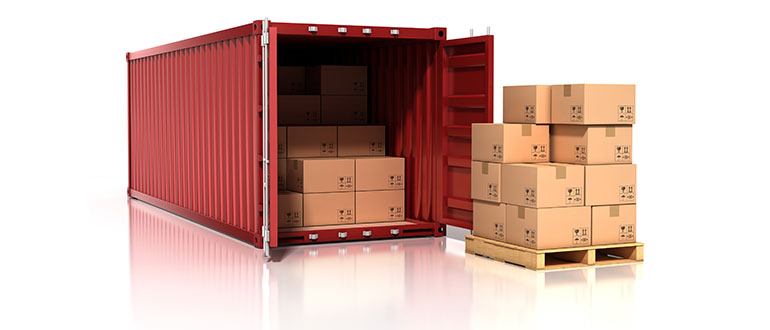 Who we can help with FCL delivery
Importing and exporting household items or personal effects when immigrating
If you are moving to Australia from overseas and bringing household goods, you'll likely bring them in as a FCL delivery. Alternatively, if you are moving from Australia to an oversea destination, you'll require transport.
Importing and exporting goods or commodities for businesses
Importing goods via sea is common within most large-scale retail companies. Import containers are used when there is approximately 20 cubic metres or more of goods or commodities to transport.
How we can help you with FCL delivery
Imports
When you import goods with an FCL delivery, you will need a representative to accept delivery of the container from the wharf and transport it to a safe and secure location. We can help you with all components of this process. Collecting your container/s from the wharf (Brisbane port), transporting it and unloading it at the required destination.
Exports
Our main objective is to conduct deliveries in a timely manner to ensure they meet cut-off deadlines at the wharf. We'll maintain communication with you at all times to ensure that your transport schedule runs on time.
Once you have made your initial booking with a freight forwarding agent/shipping line, an empty shipping container can be delivered to site. The shipping line requires this to be able to consolidate goods for exporting from Australia. We need to know where to collect the empty hire container from so we can deliver it. The shipping line will also advise us of the shipping details so we can let our client know the deadline for having the container packed and sealed. Once we have all the information we need we will ensure we meet the booking for the export at the wharf.
Call us Monday to Friday between 7:00am and 5:00pm for any enquires or bookings related to FCL delivery.