We are an Approved Arrangement (AA) site for tailgate inspections in Brisbane
As a transport company, we provide a range of services for businesses and individuals who need to import or export containers.
Our specialised services include quarantine, warehousing and distribution, storage, and transport throughout south-east Queensland.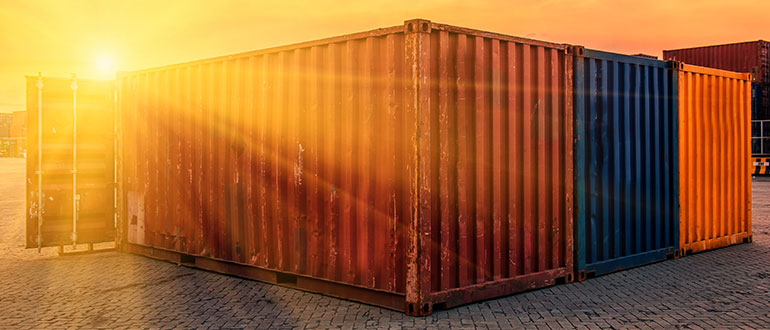 Which containers need tailgate inspections
The inspection involves thoroughly checking all external surfaces of the container, as well as opening and inspecting inside the container for signs of pests, plant material, and non-compliant packaging.
Our transport facilities are equipped with a quarantine wash bay, fumigation pad, and our own designated a quarantine section.
There are two typical types of tailgate inspections, a standard tailgate inspection and a rural tailgate inspection. Both types of tailgate inspections must be done by a DAFF (Department of Agriculture, Fisheries, and Forestry) officer.
Tailgate Inspections
Sometimes the DAFF (Department of Agriculture, Fisheries, and Forestry) will request a tailgate inspection of an imported shipping container. Usually this is because certain certifications were not supplied by the custom broker or if the container is considered non-compliant.
In an inspection, we will be looking for soil contamination, live animals, live insects, timber packaging, and presence of bark or organic materials.
Rural Tailgate Inspections
This needs to be done for all imported shipping containers that arrive at the port of Brisbane and won't be unpacked until they reach their rural area, interurban, or interstate destination. Every container has a delivery postcode classification that is determined by the Department of Immigration and Border Protection's Integrated Cargo System (ICS) according the declaration made when reporting the unpack destination of the consignment.
In this instance, the container is inspected externally and internally for soil contamination, seed contamination, timber packaging, insect infestation, and dead and/or alive animals.
Tailgate inspections reduce diseases and contaminants from overseas.