Our Brisbane fleet for container transport
The truck we most often use for the delivery of shipping containers direct from the port of Brisbane is our Side Loader. This type of delivery allows us to place your container on the ground which means you can unpack as you wish without incurring additional charges for storage or unpacking.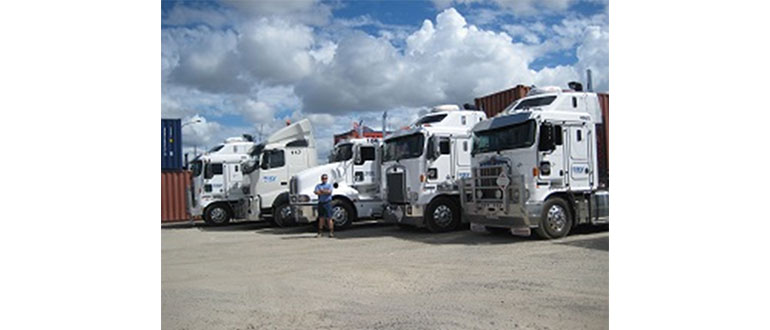 If you have a 'live unload' we use one of our trailers to transport your container direct to your docking station for unloading. Once you have unloaded your cargo we leave with your empty container on our trailer and return it to the shipping terminal.
We also have a B Double delivery that can transport a 20- foot and a 40-foot container at the same time depending on the overall weight.
Side Loader
Tautliner
Skel Trailer
Retractable
Flat Top
OOG