About our biosecurity services
Few small transport companies offer quarantine services. Along with FCL delivery, warehousing and distribution, DNV Transport also offers accredited quarantine services.
DNV Transport have the accreditations 1.1 and 11.2 under QAP (Quarantine Approved Premises) for imported goods. This accreditation comes under the Department of Agriculture and Water Resources. Accreditation requires a lengthy process but adds great value for our clients who are importing goods.
Our accreditation means that we can perform initial inspections on machinery, rural tailgate inspections, external container inspections, as well as the inspection or treatment of incorrectly certified agricultural products.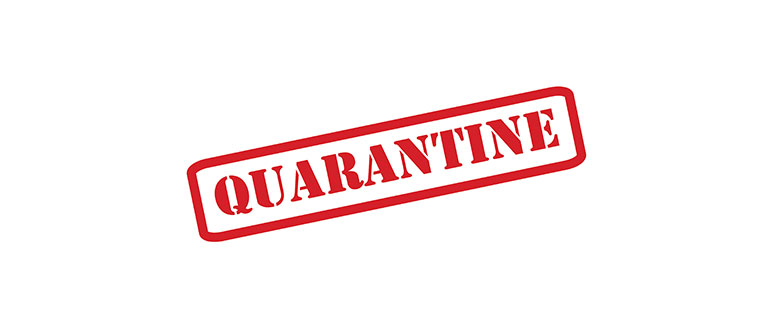 As a transport company, we know how important it is that your delivery meets the quarantine requirements for export. This is especially important when exporting food, animal, or plant based products. Its hard work manufacturing to Australian standards so it is just as important to make sure the finished product ready for export is transported correctly. Even the timber used for the pallets, crates, or timber skids needs to be ISPM (International Standards for Phytosanitary Measures) compliant. ISPM compliance relates to the treatment of timber to international agreed stands.
Once the customs broker lodges the necessary paperwork for the consignment, we can proceed with our quarantine services.
Another quarantine service we offer is Tailgate Inspections. Tailgate Inspections are required when moving containers outside of the south-east Queensland zone. Queensland regional areas that are classified by quarantine as outside the south-east Queensland zone include Warwick, Toowoomba, Hervey Bay, and Lismore.
Our quarantine services include fumigation for any packaging that uses non-treated timber, used machinery, and vehicles.
Call us to find out more about our quarantine services
Once the customs broker has completed and lodged the necessary details for the imported goods, they will then issue quarantine directions which we can take care of. For more information see our page for Import Unpack Inspections.
We conveniently located in the port of Brisbane and open Monday to Friday between 7:00am and 5:00pm. With over 20 years' experience in the transport industry, we can assist you with your import and export related quarantine services.